U.S. anti-ISIS campaign hindered by lack of reliable intelligence sources on the ground
November 24, 2014
ISIS

U.S. anti-ISIS campaign hindered by lack of reliable intelligence sources on the ground

Published 24 November 2014

U.S.-led airstrikes on the Islamic State (ISIS) and other militant groups in Iraq and Syria are hindered by a lack of credible intelligence sources on the ground, according to senior intelligence officials. "It's a black hole," one U.S. official saidaboutthe challenge of tracking terrorists and assessing casualties in a war zone limited to airstrikes. "We just don't have the assets on the ground — that would have been one advantage of arming the Syrian moderates two years ago," another expert said. "Syria is such a fluid environment, it would be very difficult to develop assets now."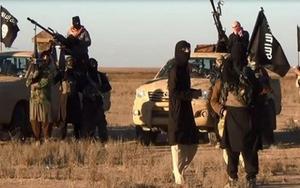 U.S. intelligence failure regarding ISIS strength and plans // Source: sharqparsi.com
U.S.-led airstrikes on the Islamic State (ISIS) and other militant groups in Iraq and Syria are hindered by a lack of credible intelligence sources on the ground, according to senior intelligence officials. Muhsin al-Fadhli, the 33-year old leader of the Khorasan Group, was believed to have been killed by a U.S. airstrike in Syria in September, but nearly two-months later, U.S. spy agencies have not been able to confirm his death. On 7 November, a U.S. drone strike on a vehicle in Syria's Idlib province was intended for French-born militant and skilled bomb maker for the Khorasan Group, David Drugeon. Intelligence reports indicated that the 24-year old Drugeon was killed in the strike, but analysts have not confirmed his death till this day. On 8 November, American officials were hopeful when Iraqi state television reported that ISIS leader Abu Bakr Baghdadi was killed or severely wounded in airstrikes in northern Iraq, but a recent voice recording released five days later by ISIS, claiming to be the voice of Baghdadi, reassured militants that ISIS is increasing its territory and expanding to include militant groups in Yemen, Egypt, Libya, and Algeria.
"It's a black hole," one U.S. official told the Los Angeles Times, about the challenge of tracking terrorists and assessing casualties in a war zone limited to airstrikes. Furthermore, about a dozen Americans have been identified as fighting alongside militant groups in Iraq and Syria, but intelligence analysts have struggled to track their movements and activities on the ground.
The lack of intelligence sources on the ground in Iraq can be partly attributed to the closing of the CIA's massive spying operation after American troops pulled out in 2011. Today, the CIA and other U.S. intelligence agencies are relying on local informants and allied forces in the area for information. While spy planes and satellite images can confirm the number of people killed in an airstrike, U.S. officials cannot identify specifically who died unless tissue samples are gathered for DNA analysis.
"Having an American spotter in the bulrushes when the building is blown up, he comes in and takes a chunk of hand — that's the gold standard" for confirming who was killed in an airstrike, said a senior intelligence official. "Sometimes the liaisons bring in a hand," the official said.
Another challenge for U.S. intelligence agencies is that militant groups are adopting improved counterintelligence techniques. "Even if you have a credible intercept, they could be deliberately trying to deceive you and sometimes they do," said Representative Adam B. Schiff (D-California), a member of the House Intelligence Committee.
Bruce Hoffman, a terrorism expert at Georgetown University, believes a closer relationship with rebel groups in Syria would help create a deeper network of informants. "We just don't have the assets on the ground — that would have been one advantage of arming the Syrian moderates two years ago," he said. "Syria is such a fluid environment, it would be very difficult to develop assets now."
Leave a comment
Register for your own account so you may participate in comment discussion. Please read the
Comment Guidelines
before posting. By leaving a comment, you agree to abide by our Comment Guidelines, our
Privacy Policy
, and
Terms of Use
. Please stay on topic, be civil, and be brief. Names are displayed with all comments. Learn more about
Joining our Web Community
.
-->